Nicolosi's
WELCOME TO NICOLOSI'S! Our Grandfather, Sam Nicolosi, opened his own restaurant in 1952 in the Mission Hills District at Goldfinch and Washington. The restaurant was an instant success because of our authentic Italian food, homestyle coziness, and our great employees. And being that he brought along many of our family recipes from Nicolosi, Sicily, it only seemed natural that we became a San Diego monument for true Italian Cuisine. In 1954 our Grandfather moved Nicolosi's to 40th and El Cajon Boulevard where it served San Diegans for the next 36 years.

In the 1960s our Uncle and Aunt, Sam and Linda Nicolosi, took over the family restaurant. In 1991 they moved Nicolosi's to its current location at Adobe Falls Road and Waring Road as the Interstate 15 construction project developed our former area. Recently, Robert and Ron Burner, Sam and Linda's nephews took over the family business and continue the family tradition as the third generation Nicolosi's.

While the world around us may change, we remain constant with our famous family recipes that have pleasured San Diegans for the last 50 years. We are a family restaurant of generations and have been able to do so because of our special recipes, homestyle environment, and great employees.

Dining with us is like visiting an old friend. Our environment is cozy and friendly, our service is personable. As Sam said recently in a Small Business Success story, "we run the restaurant as a family, and treat the employees of this third generation restaurant accordingly. I wouldn't have it any other way." That's why there are five employees (a sixth just retired) with 20-plus years of service.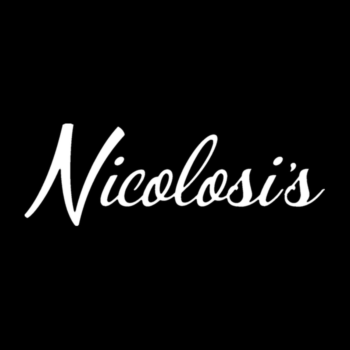 Phone

(619) 461-5757

Website

Address

9420 Cuyamaca St Suite 100

City

Santee

State

CA

Country

United States

Zip

92071